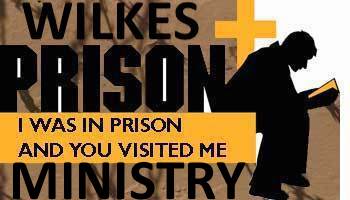 WILKES PRISON MINISTRY


​Wilkes Prison Ministry Transition House
Admission Procedures
This process generally begins about 90 days before the projected release date.
---
---
1 - Get copy of
WILKES PRISON MINISTRY TRANSITION HOUSE
RESIDENT QUALIFICATIONS, RESPONSIBILITIES & GOALS
AND APPLICATION
from Chaplain Ford or at wilkesprisonministry.org.

2 – Have inmate read it thoroughly and decide if he is interested.

3 – If interested, he should, sign date and return to his caseworker, who will contact Chaplain Ford at 336 667-4533 or chaplainford @icloud.com.

4- Chaplain Ford will contact Admissions Committee and the inmate's caseworker to arrange an interview.

5 – While awaiting interview, the inmate should write a very short, 1-3 paragraph, letter explaining why he feels the WPM Transition House is the right choice for him and his caseworker should get that to Chaplain Ford.

6 – You will be notified if and when you will be interviewed. Honesty is an absolute must during the interview. If accepted, you will be held accountable for what you wrote and said to the Admissions Committee.

7 – Chaplain Ford will inform the inmate, via his casewoirker, of the Committee's decision as soon as possible.

8 – Acceptance can be revoked if the inmate's behavior, after acceptance, leads to a poor report from NCDPS.

9 – If anyone is not accepted, it may be because there isn't space or because the Admissions Committee does not think that he is a good fit for the program. It does not mean that anybody has judged him to be unworthy.



Chaplain Larry Ford
336 667-4533-Office
336 609-0710-Mobile
336 667-8143 – Fax
chaplainford@icloud.com


Please do not share contact info with inmates.