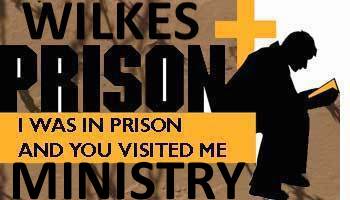 WILKES PRISON MINISTRY
​ CHRISTMAS SACKS FOR INMATES

Every Christmas, the Wilkes Prison Ministry provides a large Christmas sack to every inmate at the Wilkes Correctional Center. There are approximately 270
inmates at the Prison. Although many inmates receive gifts from family, there are those for whom this is the only Christmas gift they will receive. Each sack
contains items such as candy, toiletry items, envelopes, Christian literature, cookies and many other items. This is an event much anticipated and appreciated
by the inmates. Each sack costs approximately $16.00 and the financing of these sacks depends entirely on community donations. This would make a great
project for churches. In order for each sack to contain about the same types of items, donations should be in the form of monetary donations.

If you would like to help out with this program, you may send donations to Wilkes Prison Ministry, PO Box 253, North Wilkesboro, NC 28659. Please make out
any checks to Wilkes Prison Ministry and write Christmas Sacks in the memo section of the check. Donations will be accepted all throughout the year.

For further information, please contact Chaplain Larry Ford at (336) 667-4533.
---